Drafter Quick Start Guide¶
Drafter is an educational interactive graphics Python library. What does that mean?
As a student, you can use Drafter to learn and practice Python by creating a full-stack website.
Let's look at some code to get us started.
Once you've installed Drafter, you only need two lines of code to get started:
1from drafter import *
2
3start_server()

These two lines of code should yield a result like this:
Drafter server starting up (using Bottle backend).
Listening on http://localhost:8080/

Hit Ctrl-C to quit.

If you visit the url http://localhost:8080/ then you will see a page like this: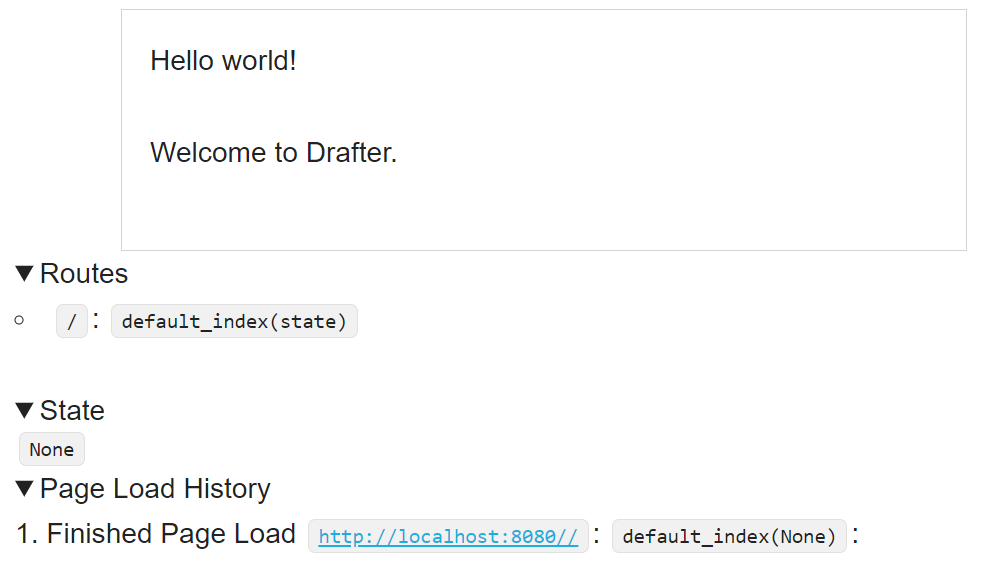 The top rectangle is the content of your website, which defaults to the message "Hello World!" and "Welcome to Drafter". Down below, you see some debug information that will be helpful once we start adding more to our site. For now, you can see that we have a single, default Route.